When you were a kid it was great to have a place to meet new friends and discover new horizons. It can be the same now. Join a Kinsmen, Kinette or Kin club and become part of a dynamic organization filled with people just like you. Help your community. Kinsmen, Kinette and Kin clubs are the country's largest all Canadian serv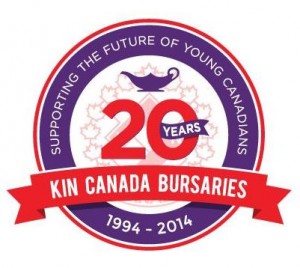 ice groups, made up of active community volunteers. Kinsmen, Kinette and Kin club members come from all walks of life, so you'll enjoy being part of a youthful and spirited group. And like most members, you'll make lifetime friendships that extend far beyond the club itself. Have a whole lot of fun. -Although Kinsmen dates back more than 80 years, there's nothing old-fashioned about the meetings. They're lively, interesting and fun. Fundraising events get you into the community and they're always rewarding and –entertaining. So join the club today, and brighten the horizon – for yourself and your community.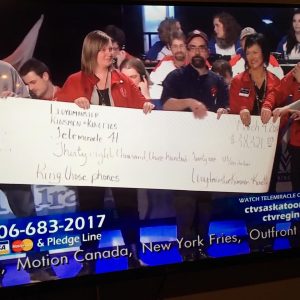 Giving from our community this year at Telemiracle 41! $38,321.03 ! Way to go Lloydminster and area!!